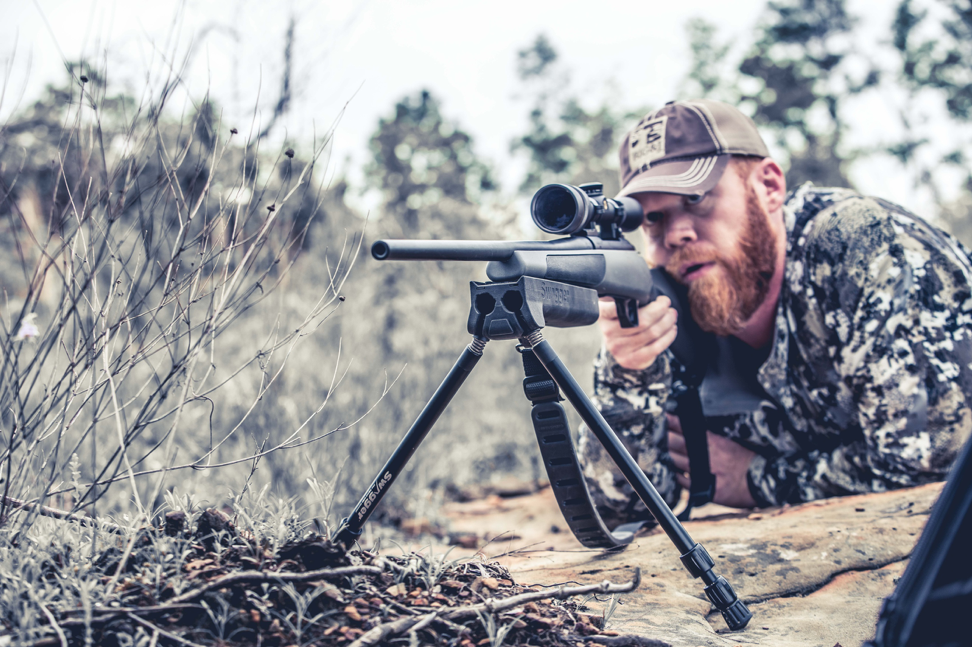 Jay Chambers at Minute Man Review is a passionate shooter and hunter. He also knows his stuff, having tested and reviewed hundreds of rifles, scopes and various setups. So when he recently wrote about the importance of using a Ballistic Calculator, and then featured BALLISTIC, we were honored!
Read his article below, and also check our his site Minute Man Review .
Rifle Obsession and the App that Does Wonders
by JAY CHAMBERS at Minute Man Review
Long distance shooting comes with numerous challenges. And when you acknowledge this, you can consider implementing the right strategies for enhancing your performance. So, as opposed to going with the flow and pulling the trigger when you get the feeling that it is right, you can leverage the benefits of a ballistic calculator. With the use of your smartphone, now you can have a ballistic calculator in your pocket. What could be more convenient than this, right?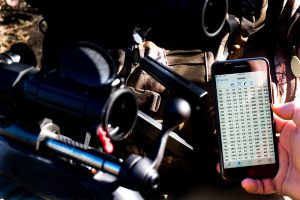 Why Get a Ballistic App?
A few years ago, the best way to determine a shooting profile was a manual approach that required shooters to test different distances in order to determine the best adjustment for shooting at a long range. After doing that, they recorded what worked best – and made the adjustment that allowed them to pinpoint the center at every distance. Afterwards, all this data would be collected in a dope card. That dope card would further be used to infer adjustments for any new distances that rifle shooters wanted to test.
At that time, ballistic calculators weren't portable, which is why a dope card was considered the better option. The evident issue with calculations on a dope card, was the fact that the records were based on the way in which the bullet performed under the initial shooting circumstances. In other words, the usefulness of the calculations were relative, especially if the shooting conditions turned out to be different.
The introduction of the smartphone was a technological developments that made life easier for rifle shooters. Firstly, the calculations from a Ballistic Calculator are more accurate than a dope card. And secondly, having a portable calculator in your pocket meant that for the first time, a shooter could make real-time calculations to adjust for environmentals and specific shooting conditions. In essence, a Ballistic Calculator will make various calculations based on several aspects, including elevation, humidity, the expected velocity of the bullet when you fire the rifle, as well as the specifications of the round. Basically, the app does all these calculations on your behalf, so that you can enjoy shooting stress-free.
One thing is for sure, the old approach of shooting at every distance in order to build a dope card is a thing of the past, and increasing shot accuracy also means no ammunition will go to waste.
Competitive Rifle Shooters Will Benefit Most from a Ballistic App
While there are several apps on the marketplace that supposedly allow you to enhance your performance as a shooter, they aren't all created equal. Simply put, some are better than others.
We would like to introduce you to BALLISTIC – the #1 Ballistic Calculator. It accurately calculates the windage, energy, trajectory, lead, energy, and bullet fight time for each range. As well as adjusting for the atmospheric conditions such as temperature, altitude and humidity levels. Featuring an extensive library comprising of over 5,000 projectiles and factory loads, it also boasts several advanced features. Some of these features including GPS and atmosphere awareness, precision target log, Mil-Dot and MOA rangefinder, and its Heads-up Display– are exclusive to BALLISTIC. This is the app that will revolutionize your rifle shooting. It will become your go-to tool for hunting.
The Bottom Line
In a nutshell, every shooter will benefit from using this app, as it will positively impact their performance. In fact, once you start using it, it will become difficult to go back to shooting without it. Considering what it has to offer, we could say that the price-quality ratio makes it a true standout. For less than the cost of a trucker-hat, BALLISTIC will put you on target, each and every time.
Comments are closed.