Pro Tip: Our 5 Must-Have Items to Have In Your Range Bag
March 5th, 2020 by BALLISTIC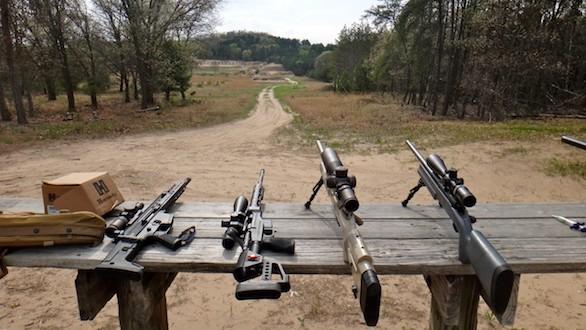 For some long-range shooters, their "range bag" is whatever they can stuff into their jacket pockets. For others, the actual bag resembles an oversized suitcase and weighs as much as a St. Bernard!
A better option? A range bag that can be carried in one hand or over the shoulder, holding a shooter's most commonly-needed gear items plus a few pieces for emergencies, is ideal for long-range shooters.
For the long-range shooter at practice or competition, the first item, no doubt, is your mobile device loaded with Ballistic, the definitive and free long-range shooting app. Add in a notebook and writing instruments, and you are all set to calculate and record your day's shooting.
Safety is always on the mind of the shooter, so that means hearing protection and shooting glasses should also be found in your bag.
A small medical kit is a real plus to have on hand, too, and for worst-case scenarios, a tourniquet is a great idea that takes up very little room. But, make sure you know how to use it before loading it into your bag. During a high-stress situation is not the time to try to figure out a tourniquet!
Ammo, yes, whatever ammunition you think you might need should definitely be in your bag.
Of course, long-range means knowing the distance is of extreme importance, so a range finder and a spotting scope or higher-magnification binoculars are a must.
Curt Vaughn, Head of Product for Ballistic and a long-range shooting competitor, carries his range bag to hundreds of practice sessions and competitions annually. Over the years, he's found that a selection of tools in his range bag is a huge help.
BONUS ITEMS: "I make sure I have a selection of Allen wrenches, Torx wrenches, a scope level kit, pliers and a crescent wrench," Vaughn said. "You can't carry everything, of course, and I focus on the tools I might need to make minor adjustments and quick repairs. These aren't just for me, but, in a match, someone else might need them, too."
He suggests tossing in a sharp pocketknife, too, which can be a lifesaver in dozens of situations. Likewise, a roll of masking or duct tape can fulfill a thousand and one uses.
Safety is always on the mind of the shooter, so that means hearing protection and shooting glasses should also be found in your bag. Vaughn likes to make sure he has extra safety glasses and hearing protection in his range bag. "Another shooter or competitor might need them," Vaughn noted. "Either they were forgotten, or the items experienced a malfunction. Hey, we long-range shooters are here to help each other, right?"
To have these very-needed items at your fingertips, here are two of our favorite new range bags:
— The Ulfhednar Short Day Range Bag is a durable field bag with a tough, water-resistant exterior made from Cordura nylon. Inside is a removable bag that simplifies the organization of items, while an ergonomic carrying strap with non-slip material makes transporting this bag super easy. The Short Day Range Bag features a side pocket with a removable "table" for smaller accessories.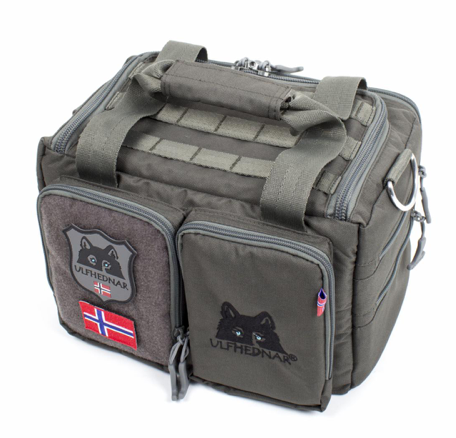 — The Plano X2 Range Bag Medium includes a hard pistol case and ammo can providing sturdy, dependable protection for firearms and ammunition. Remove either of the molded items for large bulk storage, though there's plenty of room on the exterior to take care of additional storage needs. Easy-carry handles and comfortable, removable shoulder strap makes this the perfect "grab and go anytime" range bag.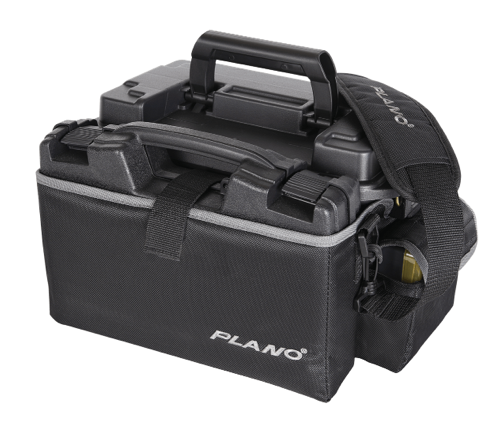 For a great day of long-range shooting, load up and carry on!

Comments are closed.