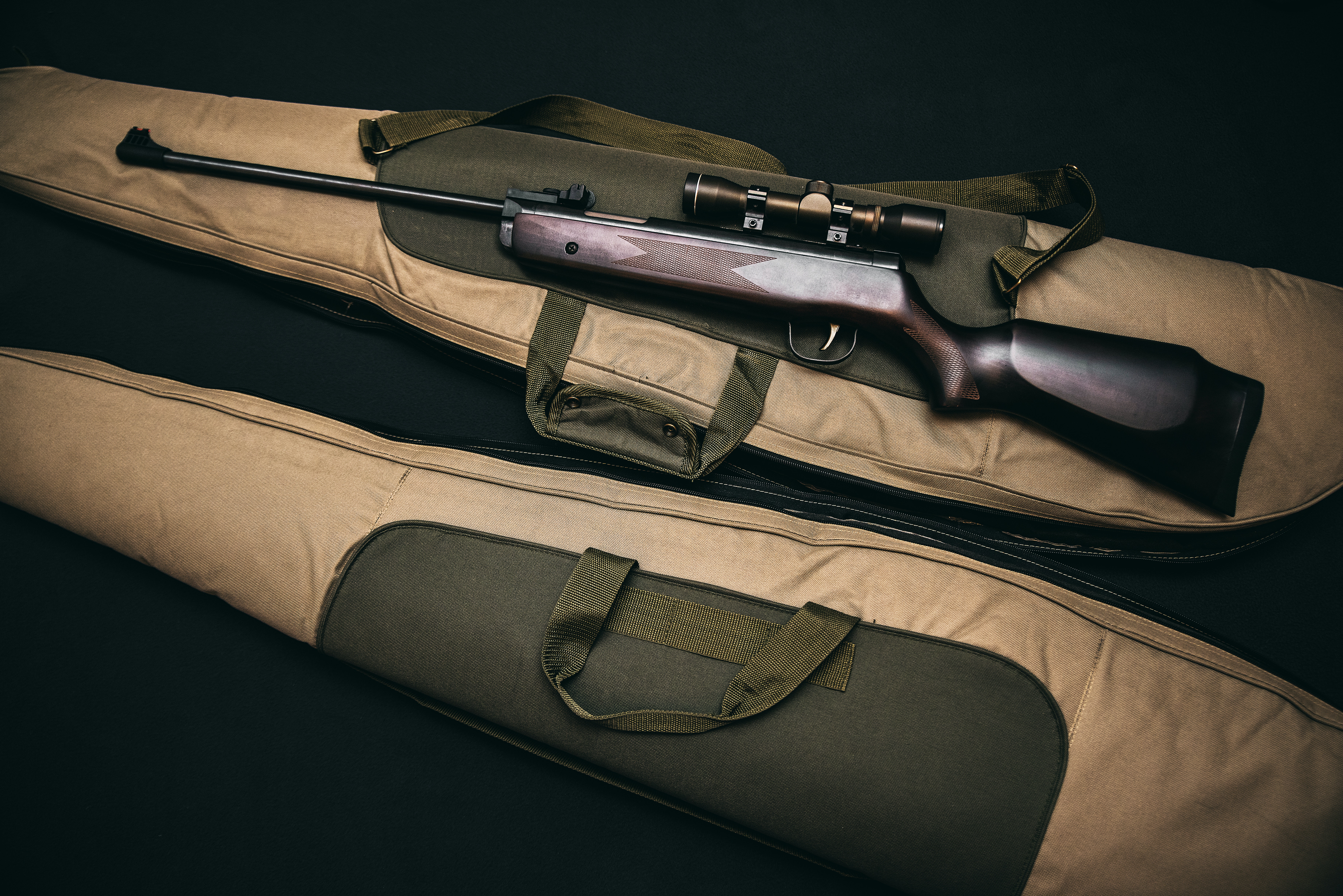 The recent surge in first-time gun buyers also has gun shops reporting more interest than ever from first-timers who want to shoot for distance and precision.  
The growing popularity of long-range shooting has many manufacturers producing more long-range bolt-action rifles today than ever before. This is the good news. The problem is, how does the new long-range shooter select one rifle from the long, long list of possibles?Well, consider these suggestions as you search for your first long-range rifle:


Price/Budget 

You can literally find new long-range rifles carrying price tags from $500 to $10,000. Your personal finances will dictate just how much you are willing and able to spend on a rifle. But do yourself a favor and pick a number early on, and stick to that number as your guideline. Understand, too, that as a long-range shooter you will need a quality scope. So, your overall budget should include both purchases.

For example, let's say you decide to spend up to $1,000 on the rifle and another $600 to $700 on the optic. Now, you have a place to start, an upper limit on the price that in effect narrows the field. 

Ready Out of the Box 


A good number of gunmakers now offer rifles rated as "competition-ready" right out of the box. No, these rifles won't have all the bells and whistles of a pricey custom rifle. But you also won't need a second mortgage to buy one.  

Truth be told, many competition-ready rifles are real values, sporting precision barrels, smooth actions, and match-grade triggers. Many also have adjustable stocks to fit the individual shooter. They aren't just "starter rifles," either, as some of these rifles and their shooters are actually winning and placing in competitions around the country.

Virtual Research 

Internet search to narrow down which rifles are in your budget. You will also find reviews and videos of at least some of these rifles. Yes, it will all be pretty confusing at first, as you are bombarded with features and options.
But plan on taking your time, building a list of possible rifles, and reviewing said list frequently to compare and contrast the various rifles.

Once you get that list?
Shop in Person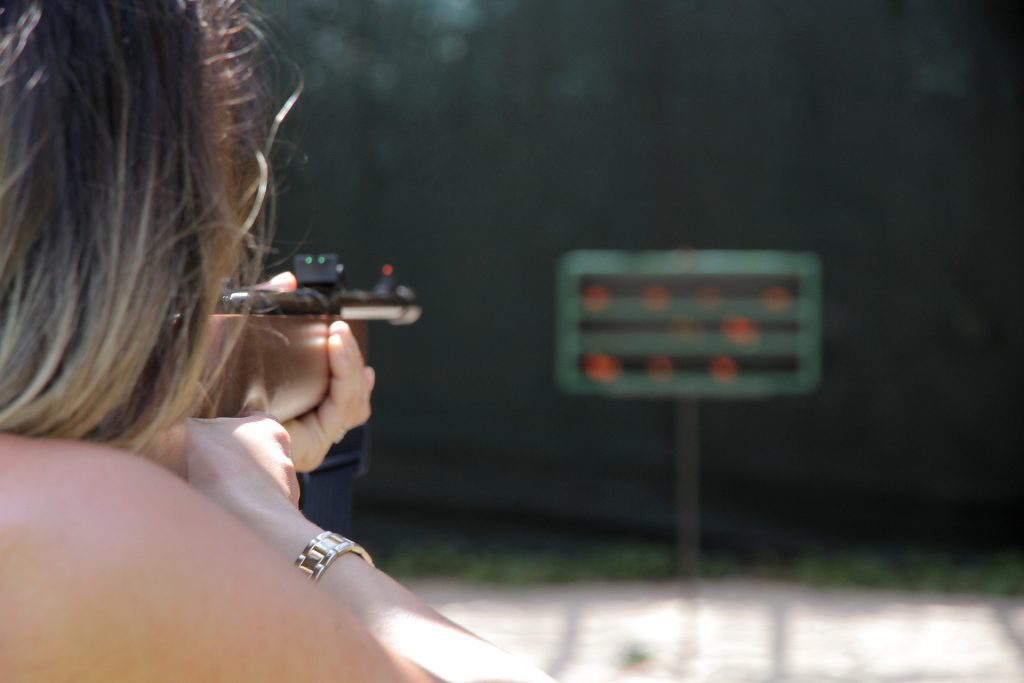 Internet purchases can't be beat for convenience. But for a rifle? You need to have it in hand, literally, to make a buying decision. If the gun shop has a shooting range where you can try out the rifle? Even better. 

Hold the rifle to your shoulder and see how it feels, making sure you can easily work the action and the trigger, the safety and magazine release when the rifle is shouldered.

Don't stop there. Much long-range shooting is done from a bench and from the prone position.  You will need shooting bags or a bipod to try out both positions, but make sure you do so before buying a particular rifle. As you did when shouldering the rifle, make sure the action operates smoothly in these two positions, and that you can reach the safety and other controls easily.

Trigger Time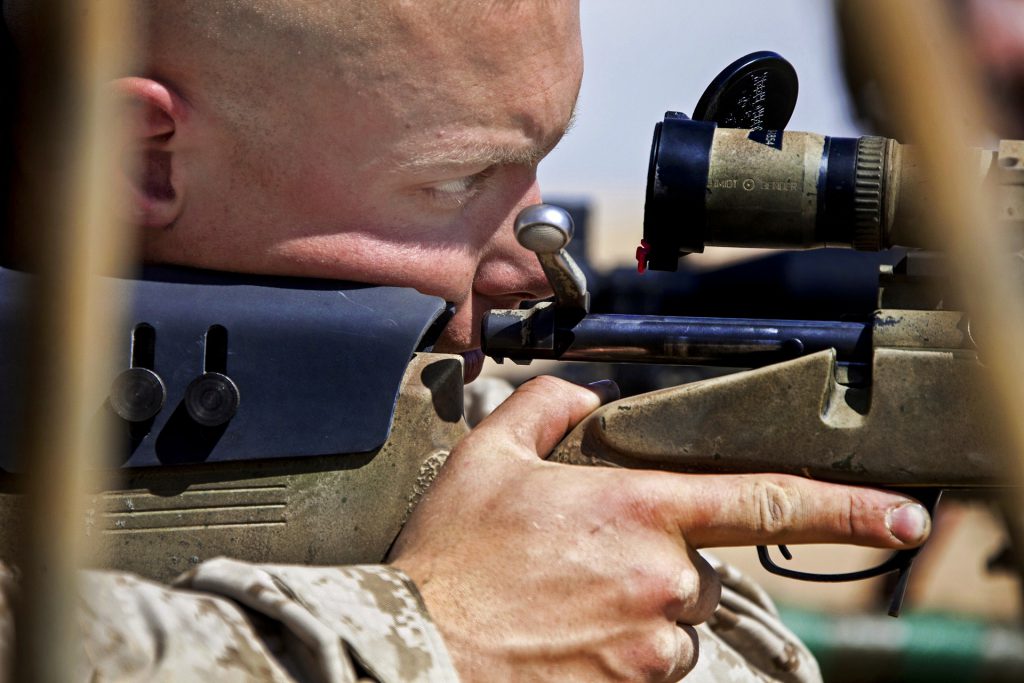 You can't perform precision, long-range shooting with a trigger that is stiff, has considerable take up, or breaks erratically. So, dry fire the rifle a good number of times to evaluate the trigger. You need a trigger that breaks cleanly and at a relatively low pull weights (usually under 2 pounds of pull) and resents quickly.

If the trigger is adjustable (and many will be) have the counter staff show you the adjustment process and try out the trigger at different pull weights.

Pro Tip: place the pad of your trigger finger on the trigger, and then close your eyes before you squeeze the trigger. Closing your eyes will help you to better feel and focus on the trigger action itself.     

Chassis Rifles 

Attend any long-range shooting event and you will quickly recognize that rifles mounted on chassis stock systems are becoming the norm. Chassis stocks are lighter-weight than their full-stock brethren, usually, incorporate an adjustable buttstock and cheek riser, plus feature a pistol grip. M-LOK or similar slots along the length of the chassis allow you to easily attach various accessories most long-range shooters will find themselves using at some point such as barricade stops. 

Long-Range Calibers 

Whole books have been written on this subject and there is still no single answer among long-range shooters on "the best" caliber choice. Certainly, the 6.5 Creedmoor and its various cousins (like the 6.5-284 Norma, for example, and the 6.5 PRC) are extremely popular today. But veteran calibers like the .308 Win will get the job done nicely at 1,000 yards and less, as will many, many centerfire calibers from .243 Win on up.

Most of the competition ready rifles will be offered in 6.5 Creedmoor and .308 Win., while rifles chambered in 6MM Creedmoor and .300 Win Mag are popular, too. 

An Optic? 
Your new long-range rifle will need a quality optic.  But what magnification should you get, what reticle options are there and what about prices?

Check back with us at Ballistic as our next blog will tackle this subject and these very important questions!