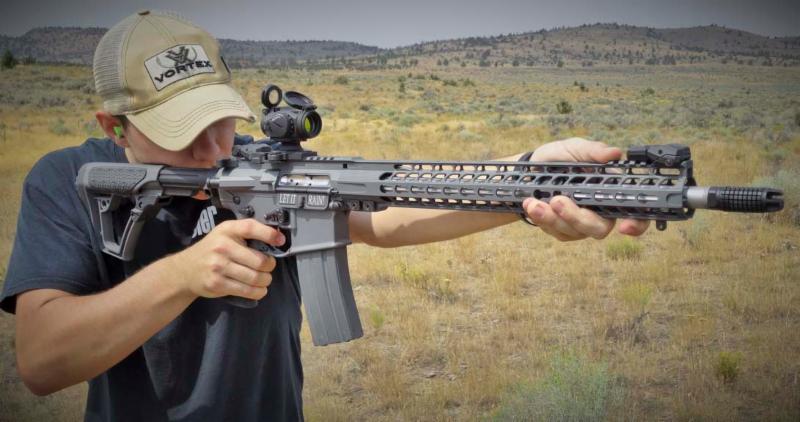 While long-range shooters can and do spend impressive amounts of money on their shooting rigs, there are some real bargains available on products that can make shooting easier and more effective. For example, and for less than $100, a long-range shooter can have….
Ulfhednar Cookie Dough Support Pillow ($73)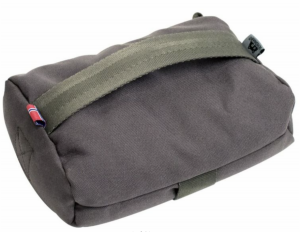 Made of durable, weather-resistant Cordura®, this versatile support pad can be used for just about anything on the field. The pillow can be used as a backpack or shooting support. It also works great for a barricade or fence shooting. The support is filled with miniature plastic granules, a longitudinal strap and a transverse strap on one side, and a zipper on the other side for adjusting or replacing the ballast.

With a slight movement, the shooter can make sure he or she has their shooting position supported, and can easily make adjustments for position or firmness of the pillow. Made by Norwegian shooting gear manufacturer Ulfhednar www.ulfhednar.no.  
FAB Defense Gradus Rubberized AR Pistol Grip ($25)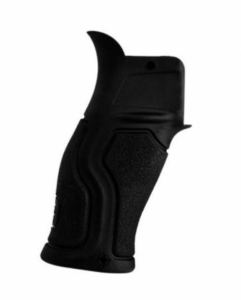 AR-platform rifles are increasingly being used by long-range shooters and hunters, and the FAB Defense Gradus Rubberized Ergonomic AR Pistol Grip features a 15-degree reduced grip angle that enhances precision shooting up close or at distance.  
For durability, the FAB Defense Gradus Rubberized Ergonomic Gun Grip is built with a reinforced polymer core, covered in a textured rubber overmold for a comfortable and reliable gripping surface. The FAB Defense Grip will help keep a long gun steady especially when firing multiple shots. Fits most AR-platform rifles and is easy to install—no gunsmith needed! www.fab-defense.com
Ulfhednar Notepad for Arm, Velcro Including Whiteboard Marker ($60)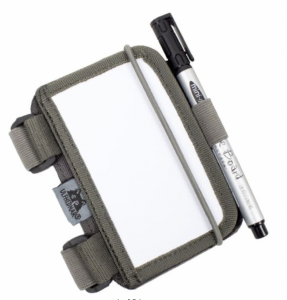 The Ulfhednar notepad is easily attached with two straps over the shooter's arm. The straps are made of "stretch" material, are adjustable, and attach with Velcro tabs. In addition, there's a Velcro fastener on the back of the notepad, which can be fastened or sewn onto a jacket arm for easy access. The surface can be written on with the included "whiteboard marker" and easily erased again. Inside, there is a blank plastic folder for shooting notes and ballistics data. www.ulfhednar.no.
Portable Cartridge Holder from Ulfhednar ($44)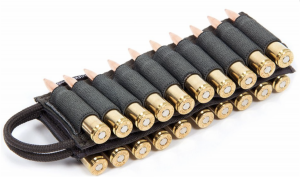 For faster reloads, this handy cartridge strip holds 20 rounds of centerfire rifle ammunition. The cartridge strip is made up of two Velcro fastening strips holding 10 rounds each. Can be used separately or together. Available for ammunition sized under or over 30 caliber. www.ulfhednar.no.  
Ballistic (FREE!)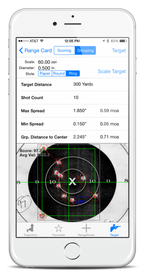 The top shooting app for iOS devices, Ballistic calculates trajectory, windage, velocity, energy, lead, and bullet flight time for any valid range. Ballistic also compensates for atmospheric conditions such as temperature, barometric pressure, humidity, and altitude (it can also accept density of air or density altitude input). 
Much more than a basic trajectory calculator, Ballistic also features a vast library of over 5,000 projectiles and factory loads, and advanced features like Mil-Dot and MOA rangefinder with head-up display capabilities, GPS and atmosphere awareness, full size charts, reloading companion, and precision target log. 
The JBM Ballistics computer powers all of Ballistic's computations. JBM is used by world-class shooters everywhere to deliver some of the most precise calculations, calculations that can be accessed even in areas with no cellular coverage. 
All of this at a cost of just, well, Ballistic is downloaded for free!  If you are a long-range shooter, you won't find a better deal than Ballistic!