On The Range With Ballistic:
Ballistic Helps A Long-Range Shooter Compete in the Mammoth Sniper Challenge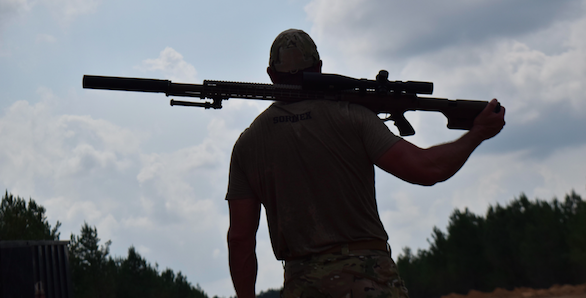 Gordon Meehl, 51, of North Carolina, got serious about long-range shooting a couple of years ago. More recently, friends encouraged him to take his shooting to the next level by competing in the Mammoth Sniper Challenge, a three-day event considered by many the granddaddy of long-range competitions.
Figuring he could use some extra help, Meehl purchased Ballistic, a decision which immediately produced positive results in his preparation.
"Right away, I plugged in the data on the .243 Win rifle I had been using for my long-range shooting," said Meehl. "Even before I took another shot, I found out I had a problem. According to Ballistic, the load I was using went trans-sonic after 700 yards. That wasn't going to work for the Sniper Challenge, where targets were out to 1,000 yards-plus."
Meehl bought a new rifle chambered in 6.5 Creedmoor, selected a load, and set up a Bullet Profile in Ballistic.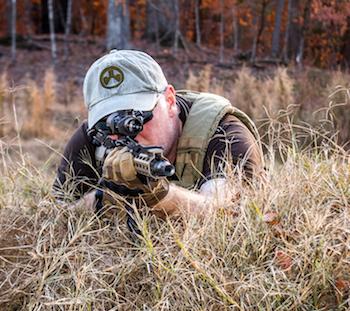 "When I was practicing, the hold-overs Ballistic gave me were dead on," Meehl noted. "When the data didn't translate to a hit, I went back and checked everything over and it was me 99-percent of the time, either pulling a shot or forgetting to put in some data."

During the Mammoth Sniper Challenge, nearly all of Meehl's targets were at unknown distances, in changing environmental conditions. And the few known-distance targets were listed in meters not yards. None of which presented a problem for Meehl. He used his laser range-finder for the distances and had Ballistic given him the hold-overs and, where needed, changed over the meters into yards.
During the competition, Meehl relied on Ballistic features like the Mil-Dot rangefinder with heads-up display capabilities, GPS and atmosphere awareness, and the full-sized shooting charts.
The Mammoth Sniper Challenge has pairs of shooters competing. But after Day One, Meehl's shooting partner quit. Meehl and Ballistic soldiered on, finished the competition and even beat out a half dozen two-person teams.
"I was really pleased with how well I ended up doing," said Meehl. "It was a real learning experience and I'm a much better shooter for the Challenge. There's no way I would've done as well as I did without Ballistic, before and during the event."
Meehl's advice to those thinking about adding Ballistic to their long-range shooting arsenal?
"Install it, use it and trust Ballistic. It's dead on!"
Ballistic is the definitive ballistics trajectory calculator, intended for long-range and precision shooters who want a serious–and a seriously accurate–application. Ballistic will calculate your bullet's trajectory, windage, velocity, energy, lead, and flight time for any valid range. The app can also compensate for atmospheric conditions such as temperature, barometric pressure, humidity, and altitude–it can even accept density of air or density altitude inputs! The world-renowned JBM Ballistics engine powers all Ballistic computations. Ballistic is used by competition shooters, long-range hunters, and the military to deliver the most precise calculations possible.
With Ballistic, you'll be able to make the most accurate calculations for every shot, everywhere, even in areas with no cellular coverage. For more information, please visit
WWW.BALLISTICAPP.COM
CONTACT